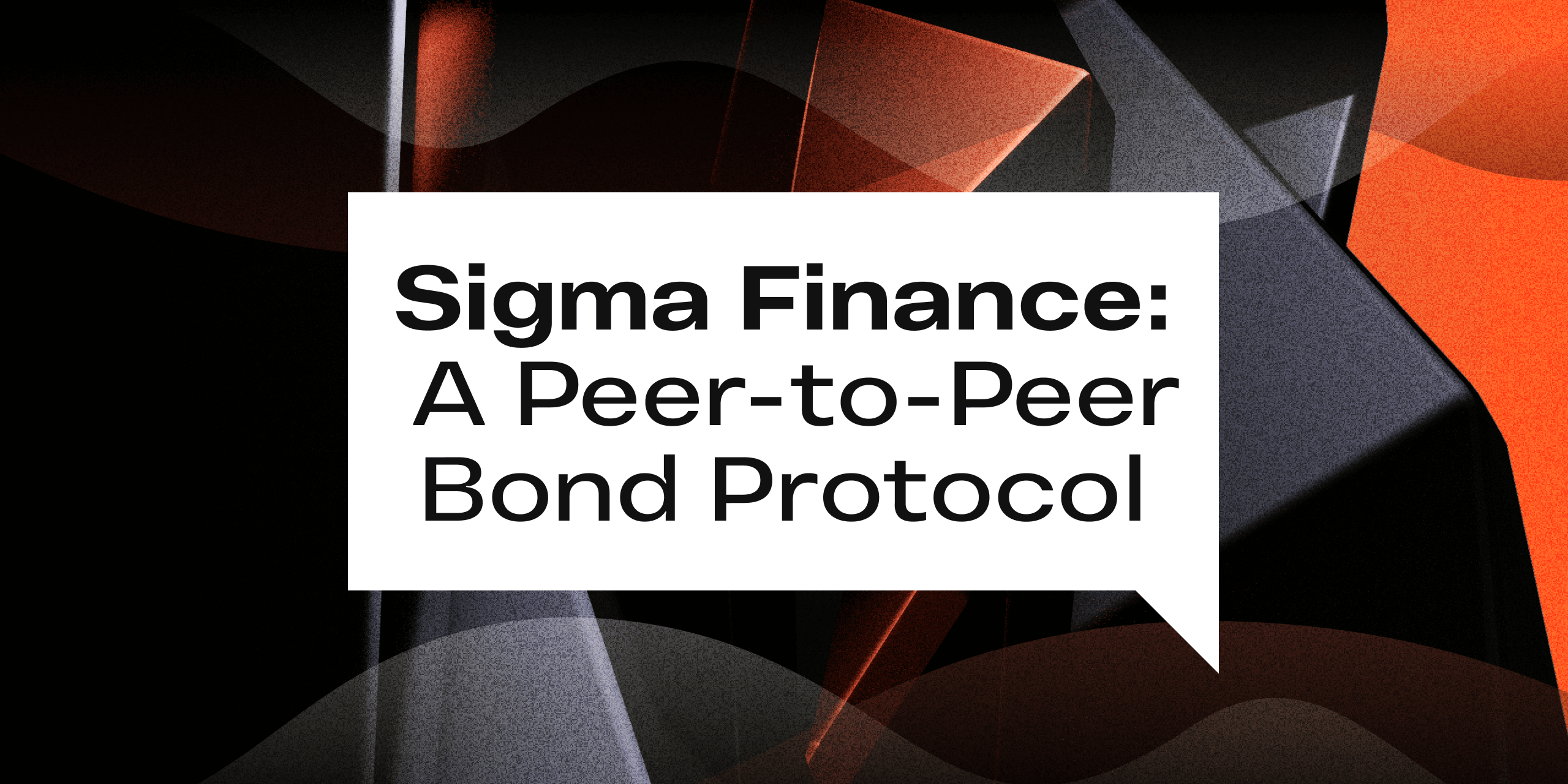 Decentralized peer-to-peer transactions have always been one of the core pieces of utility that crypto was designed to offer. With SigmaBonds, the Ergo Platform takes another important step in providing financial tools and products that have the potential to change the future of finance on the blockchain.
What are SigmaBonds?
SigmaBonds are essentially a decentralized borrowing and lending tool offering a variety of utilities that cater to both the borrower and lender. The Sigma Finance team states that "SigmaBonds allows borrowers to create bond requests in which they set the maturity date, APY, principal amount, and collateral. Lenders may then view all the available bond requests on the blockchain in order to decide where they wish to place their money." Collateralization of assets is unique with this protocol because SigmaBonds can be collateralized by any asset that is on the Ergo blockchain. This also includes NFTs. Examples of native assets that can be used include Comet, NETA, EGIO, Ergopad and any other native asset that can be found on Ergo.
_Disclaimer: Users should do their own research and know their assumptions when utilizing native assets as a borrower or a lender. _
Sigma Finance Use Cases
SigmaBonds can be used for a variety of different uses depending on whether a person is lending or borrowing. Some of these use cases include "the raising of funds, access to quick liquid assets, improvements to mining rigs/farms, arbitrage opportunities, and many other unique DeFi use cases." For those who choose to lend, this protocol offers an opportunity to earn yield. It is also important to note that the Sigma Finance team will likely never create a token for this protocol. There is a 0.5% developer fee while using Sigma bonds - which is taken from the lender when their order is closed. If a frontend developer chooses to create a UI for SigmaBonds, they will be able to take a 0.4% fee.
Conclusion
In an industry where we see centralized entities dominating the news with failed money products and the mismanagement of funds, decentralized peer-to-peer transactions are needed more than ever. Sigma Finance has created a protocol where the average user can access lending and borrowing products in a decentralized manner. When built and executed on the Ergo Platform, users are accessing a blockchain that is committed to standing against the weaponization of money, as well as promoting open source development and tooling. To learn more about SigmaBonds, please consult the in-depth github summary.
Share post