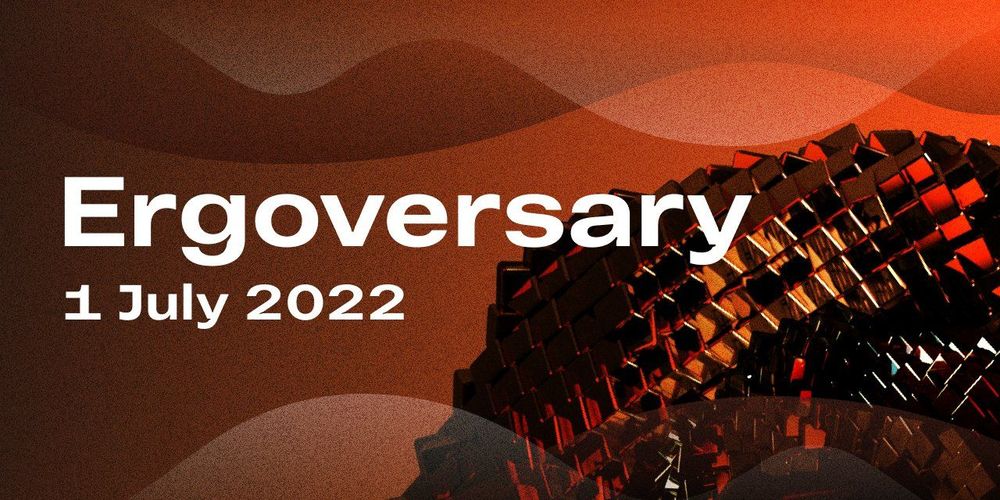 That's right, Ergonauts! Ergo is turning three this July!
It's been an incredible year for Ergo. The Ergo Foundation was incorporated in Singapore, development is at an all time high, network hashrate is steadily climbing, and EIP-27 was just successfully deployed! Ergo hackathons are turning out new projects every several months and the number of community developers continues to grow. New exchanges added Ergo to their listings and several other exchanges in the pipeline are set to deploy Ergo in the near future.
Developer activity has been a boon for wallet infrastructure, and Ergonauts now have several options to choose from to securely and efficiently store their Ergo assets. Ledger development work has passed the testing stages and full integration is just around the corner. Ergonauts can currently side load Ledger using a Ledger Nano S model, while those with Ledger Nano X models will be able to access the application from the Ledger app store in the near future. It's a good time to be in the Ergo ecosystem and we are all excited about the plans in place for continued and sustained growth.
On July 1, 2022, we invite you to participate in our celebration of Ergo's Third ErgoVersary! This special day will feature special AMAs, guest speakers, and much more!
Stay tuned to the Ergo website and all of our social media channels for all of the details!
Share post