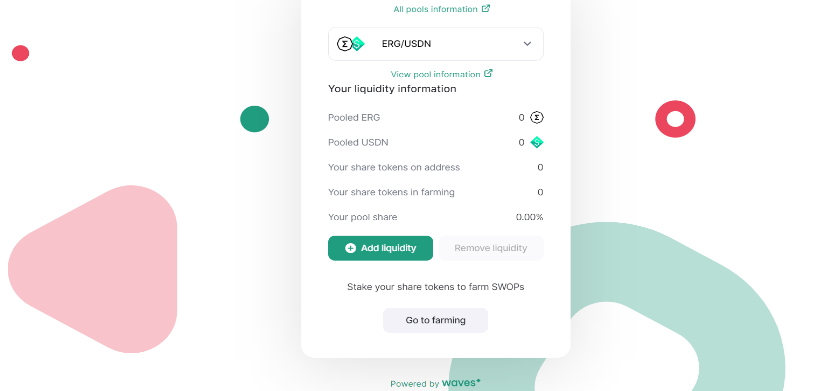 swop.fi ERG/USDN Pool Is Live!
swop.fi is the first AMM model Decentralized Exchange built on Waves. Platform's governance token SWOP went live 3 months ago. Total Value Locked in swop.fi is 57 million USD and contributors can earn SWOP rewards by staking and farming cryptocurrencies.
You can provide liquidity and earn fee rewards in a decentralized exchange, known as yield farming. However, you must take precautions that impermanent losses may occur. How to calculate impermanent loss?
You can connect to swop.fi with private wallets such as your Ledger, WavesKeeper, software and e-mail wallets.
Then you can log in to swop.fi with your wallet by clicking on the upper-right button.
To send ERG to your wallet, first visit waves.exchange, then click on "Wallet" and check your deposit adress.
That's it, you're ready. You can now deposit assets to buy, sell or stake ERG! 
Share post