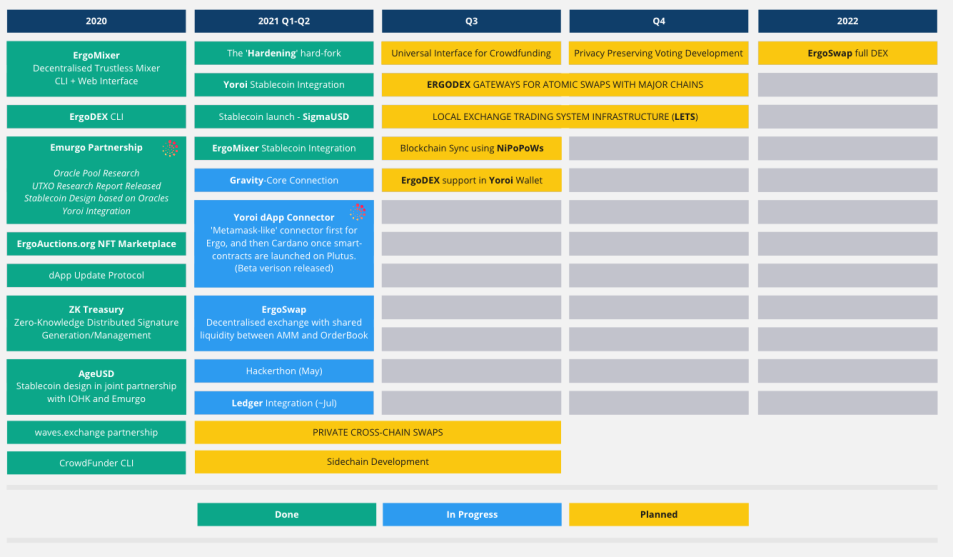 Ergo Platform is boiling with updates! Recent updates are:
Ledger integration is announced in collaboration with tesseract.one
Wrap Assets announced integration with ErgoDEX Plutus Port for Cardano.
Our partner BPSAA announced partnership with the new Opolo Hardware Wallet.
Native stable coin SigmaUSD is purchasable/redeemable on Ergo Blockchain.
Merchants and buyers can use ERG and SigUSD for shopping on online platforms.
Hackathon will take place at 28-30th of May.
***
-Introduction to Ergo.Meta and L2 Scaling Solutions
-ErgoMixer Tokenization
-Node Updates & Faster Validation for Smart Contracts
-Gravity Code Integration with Waves Ecosystem
-Yoroi dApp connector update that enables a Metamask experience on Ergo and Cardano
Stay tuned!
Also check The Ergo Manifesto and Ergo dApp marketplace SigmaVerse if you haven't check already.
See you soon Ergonauts!
Share post