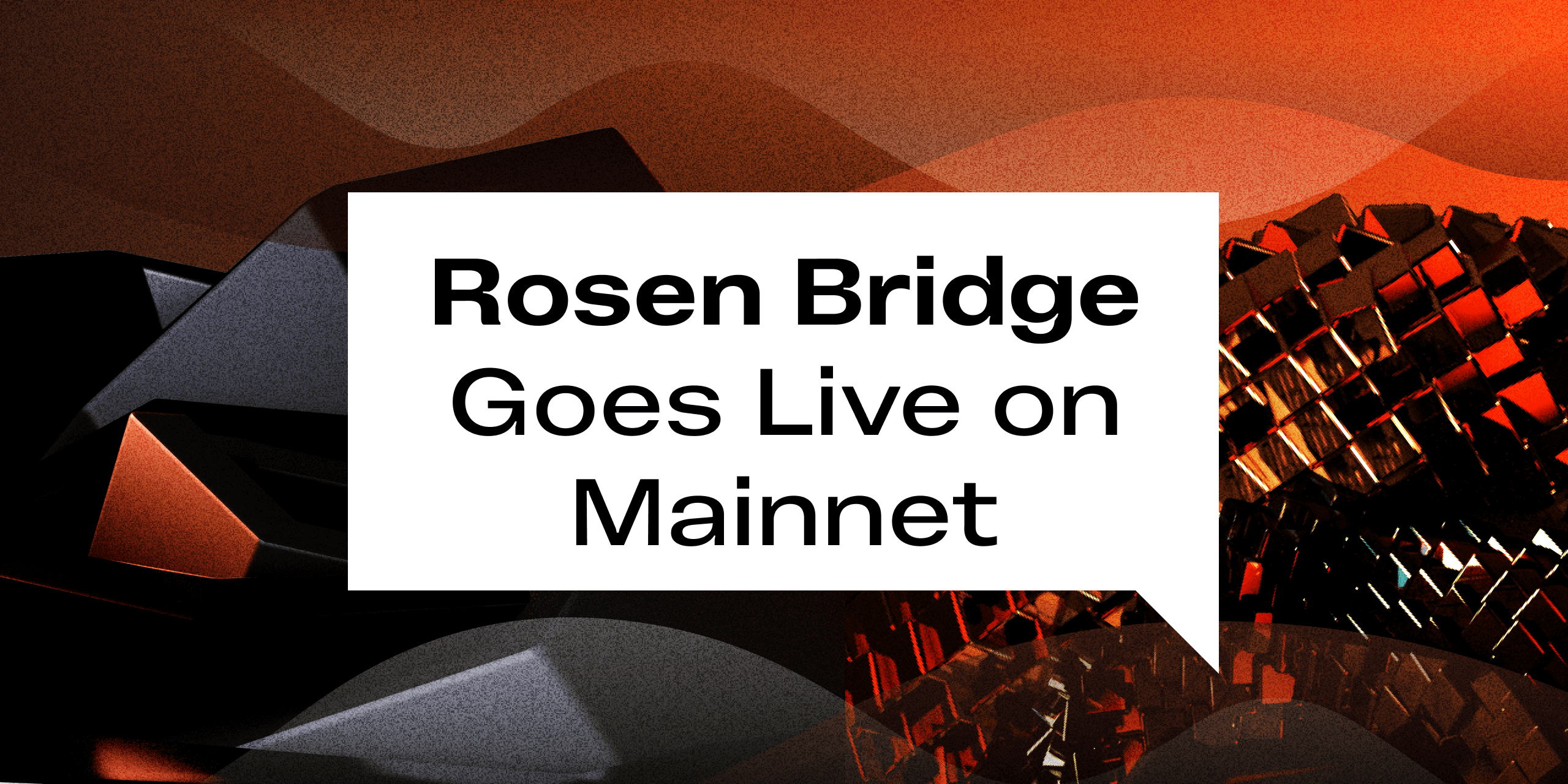 Extensive development on Ergo continues as Rosen Bridge has begun testing on mainnet, opening up cross-chain interoperability between Ergo and Cardano.
Rosen Bridge Update
A new chapter for blockchain innovation is set to begin as Rosen Bridge has begun testing on mainnet. This exciting new bridge will usher in secure cross-chain interoperability between Ergo and Cardano. The design and construction of Rosen Bridge began in early 2022, and it is currently in its final stages of testing before being made available to the public. Mhs_Sam, core developer at Ergo and the Rosen Bridge, recently stated that "public testing will go live next week. First we'll distribute test tokens to an Ergonauts group, then after a week we'll distribute the tokens through Ergofaucet to the public."
Rosen Bridge will allow for the secure transfer of digital assets between Ergo and other blockchains, where all of the transactions will be settled on the Ergo blockchain (there is no need for the use of smart contracts on the other chain). This revolutionary approach to a blockchain bridge has the potential to position Ergo as a major hub for cross-chain interoperability for other prominent cryptocurrencies. With Rosen Bridge, as long as another blockchain supports multi sig wallets and threshold signatures, they will be compatible and can take full advantage of Rosen Bridge's security. The developers of Rosen Bridge have indicated that "Adding new chains is as easy as creating a wallet for the Guards, creating the Watchers, and setting some configurations."
Rosen Bridge is designed to be a decentralized and secure bridge to which other blockchains can easily connect. It unlocks a great deal of potential growth with the possibility for new cross-chain use cases and liquidity in the Ergo ecosystem. Users will be able to wrap ADA from Cardano and bridge it to Ergo to swap for ERG. It's important to note that centralized exchanges (CEXs) can be highly regulated with several prominent CEXs recently shutting their doors to users from certain jurisdictions (eg; Coinex). Rosen Bridge will offer an important alternative for obtaining ERG in a decentralized way.
The launch of Rosen Bridge presents a significant achievement for bridge technology in the crypto industry. It has the potential to securely connect Ergo with other blockchains and simplify the process for sending and receiving coins/tokens. It also offers an alternative method for obtaining $ERG. With interoperability becoming a significant part of the future of cryptocurrency, it will be interesting to see which blockchain ecosystems connect to Ergo - and what new collaborations may take place as a result in the future.
Share post