EXLE and WEQNT Cardano Stakepool Launch First Micro Finance Cooperative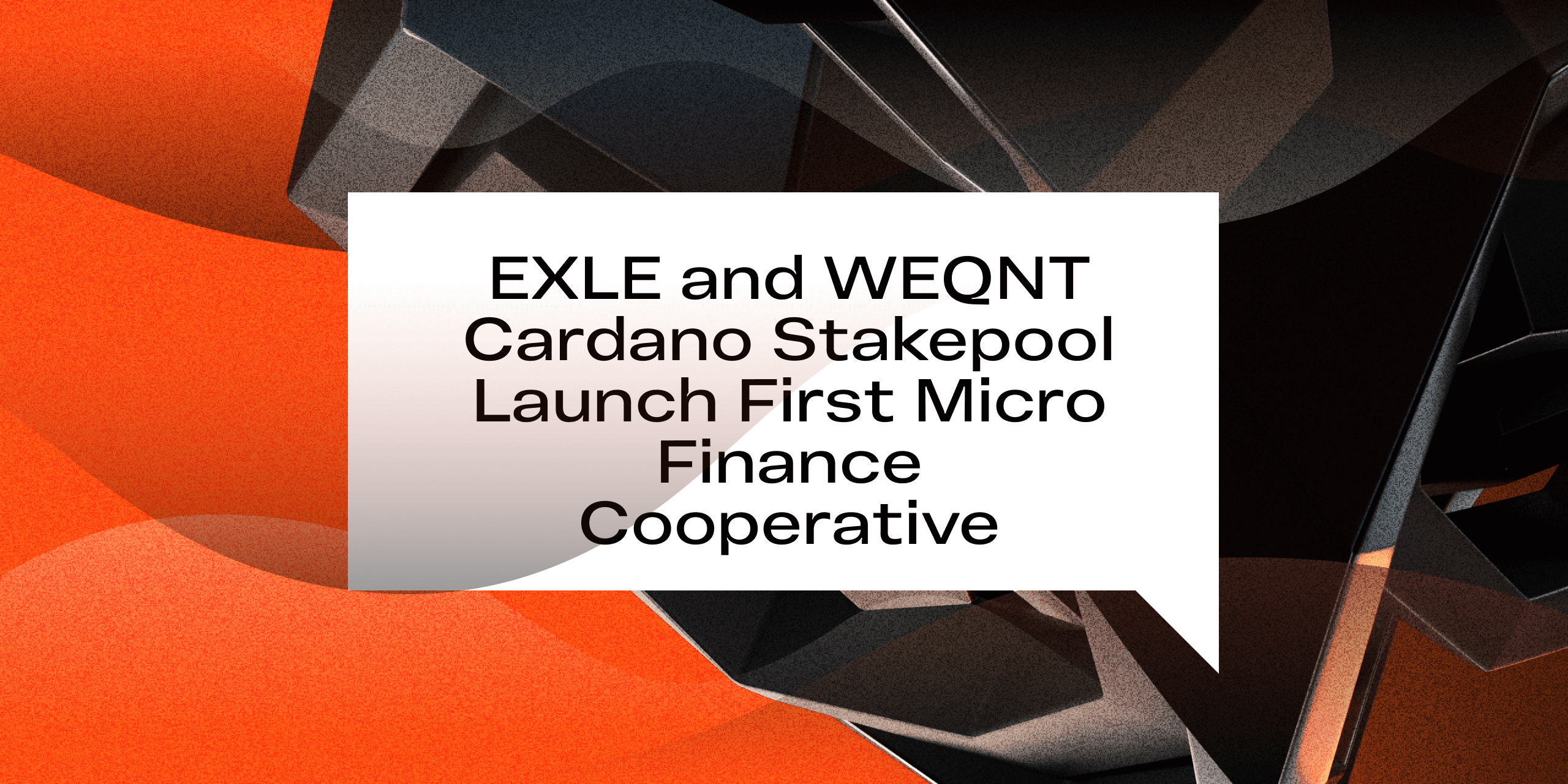 Although crypto markets and failing centralized exchanges continue to dominate the news, there are corners of the blockchain industry that are generating encouraging stories. For those who have been active in the Ergo ecosystem over the last year, you will no doubt be familiar with Chris Ray and his work on DeCo and EXLE. DeCo continues to promote and educate the technology of Ergo to prospective students and developers, while EXLE has recently reached a major milestone.
Throughout 2022, EXLE has been working tirelessly to establish micro loan accessibility for entities in Kenya. In partnership with the WEQNT Cardano Stake Pool, EXLE has successfully launched in Kakuma County and received official certification from the government of Kenya.
The government certification enables WEQNT and EXLE to legally operate and issue microcredit loans as well as crypto based loans. With this news, local businesses will be able to access loans at fair and competitive interest rates.
With access to micro loans, new businesses can emerge, allowing the various demographics of the region new ways to engage in the social and economic activities of Kenya. For more information on this exciting news, please consult the Youtube announcement and the EXLE Twitter page.
Share post