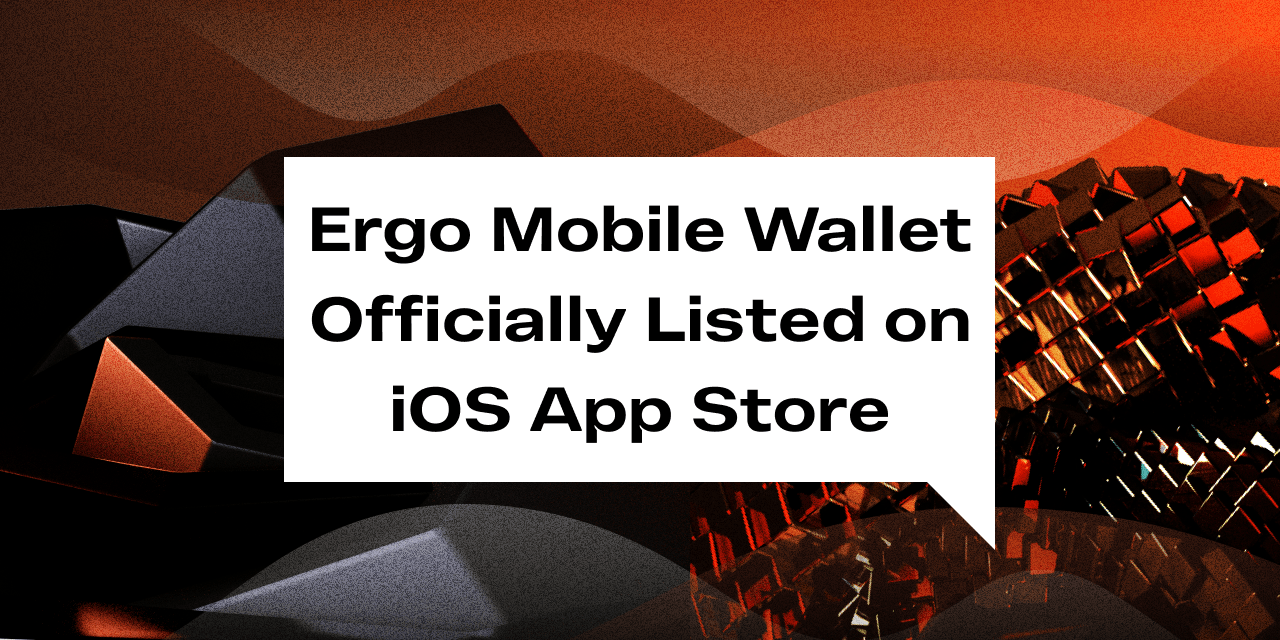 There has been some very exciting news this week in terms of Ergo wallets. Not only was Ergo support added to Zelcore Wallet, but the Ergo Mobile Wallet has been officially listed on the Apple iOS App Store.
For those of you who have been using the Ergo Mobile Wallet to store ERG tokens and native assets, you will no doubt have been using the Beta version of the app that was made available through Test Flight on the iOS App Store. Accessing the app through Test Flight created a scenario where many often questioned why it was not available through the regular Apple iOS App Store? Although the app had been completed (by MrStahlfelge) and audited by Ergo developers, there had been some roadblocks with getting the wallet formerly listed on the Apple iOS App Store.
These roadblocks have been resolved and Ergonauts can now download this popular wallet directly from the Apple iOS App Store. As part of the process of getting this app listed on the App Store, the Ergo Mobile Wallet is now called Terminus Wallet. For those of you with Android devices, the wallet can still be found on the Play Store as Ergo Mobile Wallet.
To access this wallet, please visit the Apple iOS App Store to download Terminus Wallet directly to your iOS device.
Share post