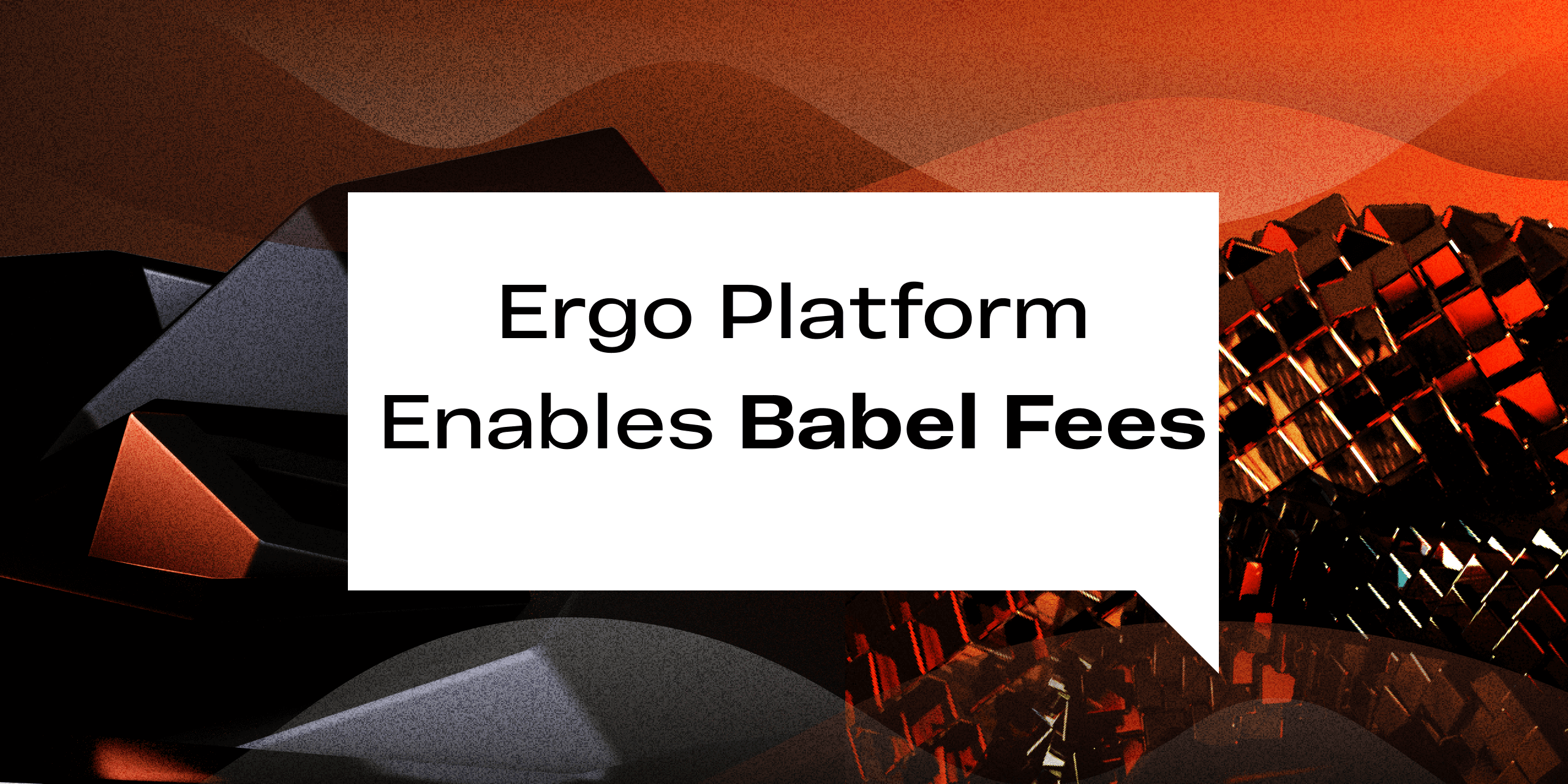 The Ergo Foundation is pleased to announce that users can now use Babel fees to pay for transactions on the blockchain. This important update significantly increases efficiency for performing transitions on the network.
With the introduction of Babel fees on Ergo, users can now pay for transaction fees without $ERG. Simply put, Babel fees now allow a wallet to use native assets to pay transaction fees. This new technology greatly increases accessibility on Ergo, as some users may have several wallets where they only hold NFTs or other native Ergo assets. In those scenarios, those wallets would have had to procure $ERG in order to commit a transaction on the network. Going forward, a user can use the native assets they hold in a wallet to complete a transaction (as long as Babel Fee Bank Box).
For full details and how to use this new feature, please see the latest blog post on Babel fees.
Share post