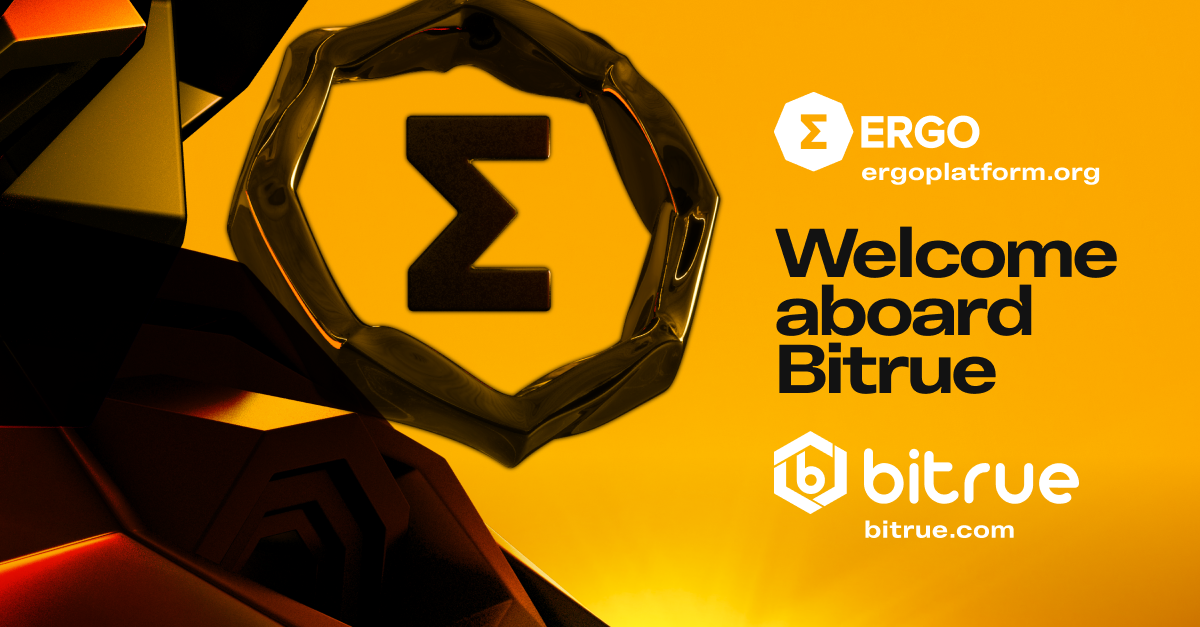 Bitrue Marks the Third Exchange Listing for Ergo in 2022
Singapore - November 30, 2022 - Announced today, Bitrue cryptocurrency exchange has officially listed Ergo with live trading commencing on December 1, 2022. With this announcement, Ergo continues to significantly increase its access to new markets and customers around the world.
New exchange listings remain a high priority for the Ergo Foundation, and the foundation board continues to work tirelessly to pursue new opportunities to list the $ERG coin. Since Ergo is a unique Layer 1 blockchain, significant software engineering resources are required to properly integrate Ergo into any new exchange. The Ergo Foundation is grateful to the team at Bitrue for committing the necessary time and resources in order to offer Ergo to their customers.
The Ergo Foundation invites existing Bitrue customers to explore and research the products and services that the Ergo Platform offers. The Ergo ecosystem is rich with development, offering numerous opportunities to explore the unique utilities that the network brings to the blockchain industry.
About Bitrue
Founded in 2018, Bitrue is one of the world's most advanced cryptocurrency exchanges and management platforms. Bitrue employs blockchain and emerging technologies that enable access to an expansive suite of crypto products, options, and services.
As a digital assets trading platform, Bitrue operates with globalization, specialization, and diversification at its core. Bitrue's mission is to become a key player in making blockchain and digital assets infrastructure available to everyone by enabling users to buy, sell and invest in more than 700 cryptocurrencies.
Share post