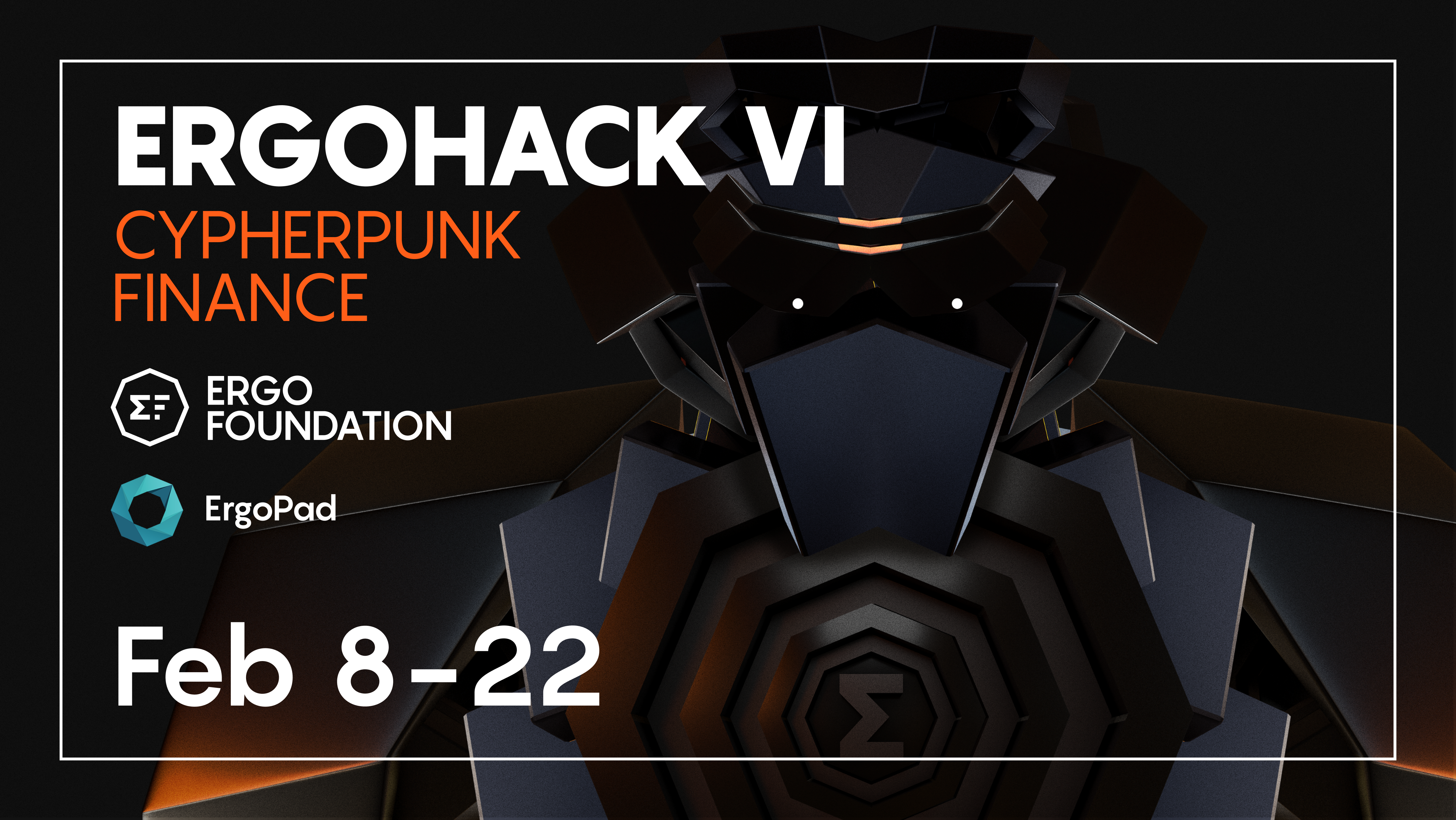 As we enter a new year, the Ergo Platform continues to forge ahead, highlighting its thriving and vibrant developer community. With a commitment to open source tooling and products to better the lives of all, the Ergo Platform is uniquely positioned to become a major player in the future adoption of blockchain technology.
One of Ergo's identifying features is the regular hosting of hackathons. ErgoHacks are now synonymous with the developer community, and many of the wallets and dApps (decentralized applications) that the ecosystem now boasts were born out of previous Ergo hackathons. Several ErgoHack dApps have gone on to partner with ErgoPad - Ergo's IDO launchpad. ErgoPad assists new projects with marketing services, as well as access to a pool of investors that are interested in investing in new projects. The services that ErgoPad provides are vital to the growth and development of a blockchain, and the Ergo Foundation is grateful for their continued support as co-presenters of ErgoHacks.
Are you a developer or entrepreneur who has an idea that could be built with blockchain technology? If so, now is the time to apply for ErgoHack VI - Cypherpunk Finance. With the theme of Cypherpunk Finance, the Ergo Foundation encourages applicants to pursue building tools and products that align with cypherpunk first principles. Developers are asked to consider building projects that embody the ethos of the Ergo Manifesto, as well as any and all pursuits that tackle social injustice and the weaponization of money. In addition to economic applications, your project could consider building privacy tools, or find ways to improve upon existing technologies that relate to Web3, stablecoins, and DeFi.
ErgoHack VI Overview
Dates: Feb 8 - 22, 2023
Prize Pool: 18K SigUSD and 300K ERGOPAD
Judging of all submissions will begin on February 22, with the winners being announced during the Ergo Foundation's March 2 AMA.
Now is the time to start formulating the proposal for your project! Applications for ErgoHack VI are now open and will close on February 21, 2023. For more details, be sure to visit the ErgoHack website.
Let's keep these developer forges burning bright, Ergonauts! Good luck!
Share post