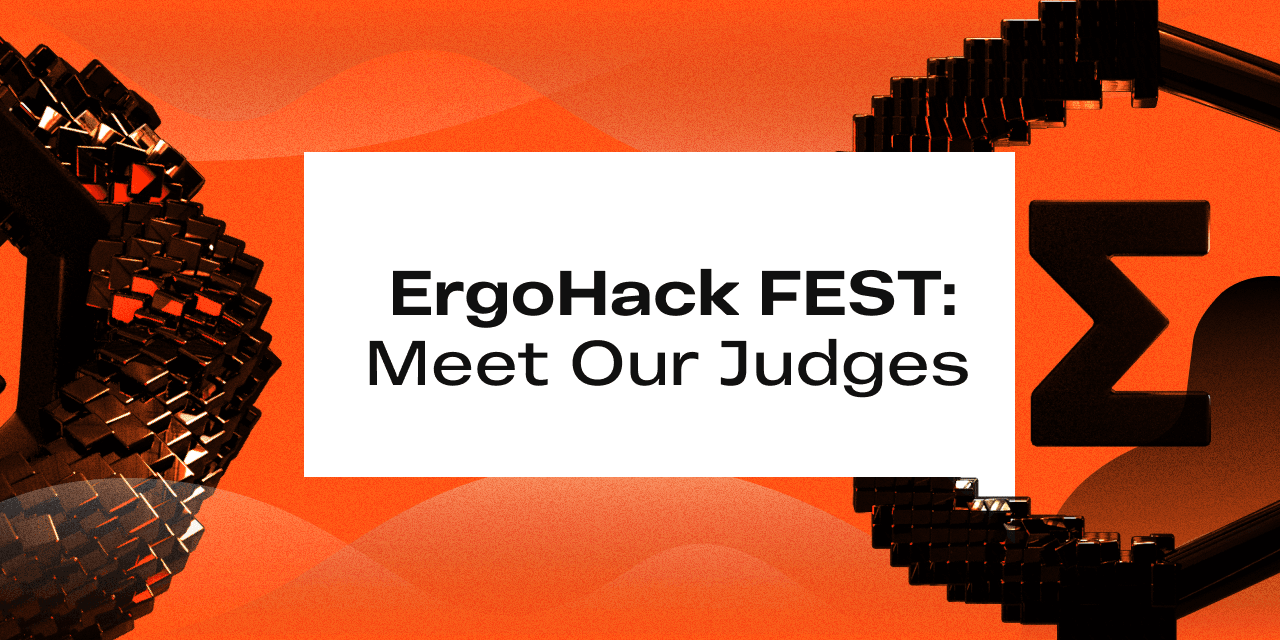 After three incredible weeks of activities, it is now time for our adjudicators to review the work of our ErgoHack Fest participants. There are so many amazing projects from the recent hackathon and we can not wait to see the results. As we wait for the judges' decisions, let's take a moment to introduce the esteemed panel that will award the prizes.
Alexander Chepurnoy AKA Kushti, Ergo Foundation
Alexander Chepurnoy is an experienced blockchain developer, speaker and educator. From 2014 to 2015 he was a core developer for the NXT blockchain and a Co-Founder of smartcontract.com, now known as Chainlink. From 2016 to 2017, Alexander worked as a Lead Developer at Waves and Scorex Manager at IOHK. He began his journey with Ergo in 2016.
Alexander is a graduate of the State Petersburg National Research University, where he also taught a course on cryptography and blockchain technology. He is widely cited on Google Scholar and has spoken at numerous blockchain events and conferences worldwide.
Alex Slesarenko AKA morphic, Ergo Foundation
Alex Slesarenko (morphic) is an ERGO Foundation Board Member and graduate of Applied Mathematics from Udmurt State University. He has extensive experience in software development as a team leader, architect and researcher. He worked as Team Leader at Huawei Research Lab, focusing on developing languages and compilers for high-performance big data processing. Alexander is a Blockchain Core Developer and Lead Developer of ErgoScript at ERGO.
Marty, ErgoPad
Marty is one of the co-founders of Ergopad. His goals with the platform are to give development teams better access to funding so that they can build on Ergo and help grow the ecosystem. He believes in the initial philosophies of Bitcoin, namely freedom from third-party intervention and manipulation of global financial systems. He would like to help Ergo expand on this philosophy as much as possible by providing extensive DeFi tools to the end-user. With ErgoHack Fest, he is primarily interested in each teams' contribution to the growing Ergo codebase and functionality, and how these new tools can help developers or users access the underlying features built into the Ergo network protocol.
Mohammad Hasan Samadani (MHS_SAM), Ergo Foundation
Mohammad (mhs_sam) has a PhD in computer science and over 12 years of experience in security and software development as a product owner, researcher, and team leader. He developed the ERGO mining softwares, Stratum server, and ergopool (smart contract based pool to bypass pool-resistance of Autolykos v1) and became an ERGO Foundation Board Member in 2020.
Anon_real, Darkfund0
Anon_real is an anonymous developer in the Ergo Ecosystem. They have been active in Ergo since 2019 and contributed to several projects. They are also the developer of Zero-Knowledge Treasury, Ergo TX Assembler, Ergo Utils, Ergo Auction House, and ErgoTeam. Anon_real has contributed to the extension of EIP-004 (which is about asset standard), and has proposed EIP-0022 and EIP-0024, which address the auction contract standard and artwork standard.
Ilya Oskin
Ilya Oskin is an experienced software engineer and he has been a core developer at Ergo since the launch of the project. Ilya has a degree in Economics from The Russian Presidential Academy of National Economy and Public Administration. He is also the supervisor at GeekBrains, an online educational platform devoted to blockchain development.
Ilya is the founder of ErgoDEX where he is currently working as the lead developer for the project.
Bruno Woltzenlogel Paleo
Bruno contributed to Scorex (the basis of Ergo) back in 2017 and later joined Input Output, where he is currently Technical Director for Stablecoins and CBDCs. He designed the SigmaUSD stablecoin that has been developed by Ergo and Emurgo.
Bruno studied Electronics Engineering and Computer Science at Instituto Tecnológico de Aeronáutica, pursued his MSc in Computational Logic at TU-Dresden and TU-Vienna and received his PhD in Computer Science at TU-Vienna. Before joining the cryptocurrency space, Bruno was an active and accomplished researcher in the fields of Logic, Automated Reasoning and Proof Theory, at Inria, TU-Vienna and Australian National University.
Stay tuned for the results!
Share post