zenGate Global Signs Memorandum of Understanding with Sri Lanka Tea Factory Owners Association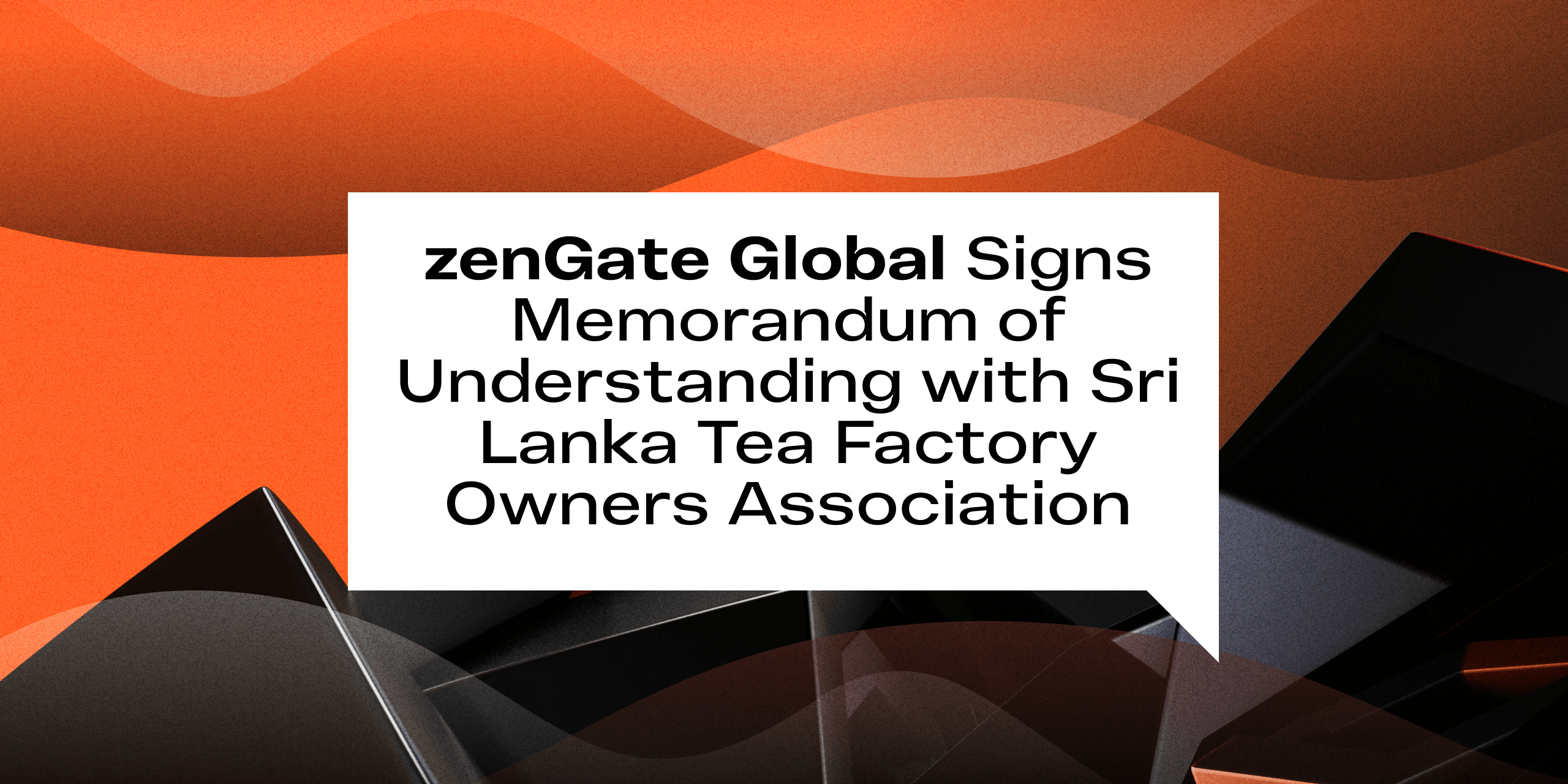 zenGate's Palmyra ComDEX will utilize Ergo NFTs for the tokenization of commodities in Sri Lanka and around the world.
On December 6th, 2022, zenGate Global's CEO Dan Friedman (also Strategic Advisor to the Ergo Foundation), signed an official Memorandum of Understanding with the Sri Lanka Tea Factory Owners Association. This news represents an important first step in accessing Sri Lanka's multi-billion dollar commodities export market.
Although the Sri Lankan market is vast, it is primarily fragmented and business entities rarely have access to credit or high-end software solutions. zenGate's Palmyra ComDEX aims to provide traceability and access to capital for developing supply chains.
"The Palmyra ComDEX is zenGate's flagship product, a paradigm-shifting ecosystem which enables the tokenization and listing of certified commodities for spot and futures trading between businesses around the world.
Palmyra connects the full ecosystem of stakeholders across the value chain, providing a cheaper, more transparent and accessible enterprise-grade solution to users. We are currently piloting the product in two jurisdictions in the Asian market."
-- Palmyra ComDEX Overview
The products and services that zenGate is building will have a direct impact on the Ergo ecosystem. Palmyra ComDEX will utilize Ergo NFT's, as well as Cardano technology and Atala, to deploy and develop commercial solutions for the commodities sector. zenGate's MOU with the Sri Lanka Tea Factory Owners Association is just the first announcement in a series of expected partnerships with businesses, educators and policy makers in Sri Lanka.
For more information on zenGate and this announcement, please visit the zenGate Global website and social media channels.
Share post