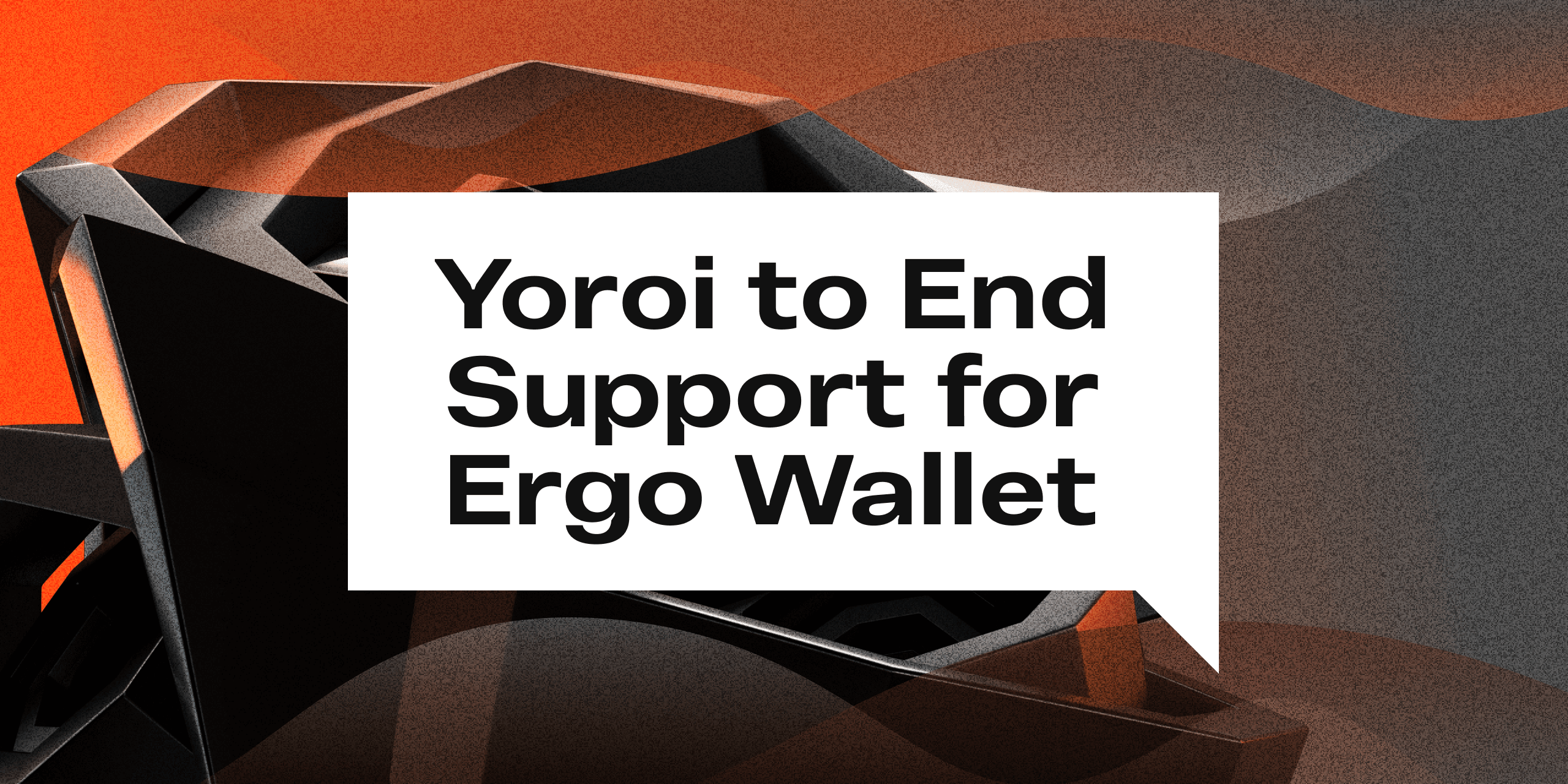 PLEASE SHARE THIS ANNOUNCEMENT WIDELY WITHIN THE ERGO COMMUNITY. It is vitally important that all Ergonauts who still use Yoroi are informed about this news.
When the Ergo Platform was in its earliest days, our friends at Emurgo were some of Ergo's first supporters. In addition to their work for the Cardano blockchain, they built and maintained the Ergo Yoroi Wallet - the first browser extension wallet for the Ergo community.
The Ergo Yoroi Wallet was instrumental in helping the Ergo Platform get off the ground and attract people to the blockchain. Without this browser extension wallet, interacting with the Ergo blockchain would have required the technical skills of operating a full node. Thankfully the Ergo Yoroi Wallet allowed people with basic technical skills the ability to store their ERG and interact with the blockchain's earliest dApps.
Three years later, the Ergo Platform now offers numerous wallet options for Ergonauts. Several of these were actually designed and built by participants of Ergo's hackathon series: ErgoHACK. ErgoHACK wallets include Nautilus Wallet, Satergo, Minotaur and SAFEW. In addition to these community developed wallets, Ergonauts can also choose to use an Ergo Node, Paper Wallet, Ergo Wallet App and Zelcore Wallet to store their assets. For a complete list of Ergo wallets and their installation guides, please visit the Ergo Platform website.
With several wallets that are dedicated solely to the Ergo Platform, Emurgo has recently decided to discontinue support for the Ergo Yoroi Wallet. This means that Ergonauts who currently use the Yoroi wallet will need to install one of the Ergo wallets mentioned above. Once one of the Ergo wallets is installed, you will need the seed phrase that you received when you initially created your Ergo Yoroi Wallet. That seed phrase can then be used to migrate/import your assets into the new wallet interface.
If for some reason you have misplaced the seed phrase for your Yoroi wallet (it is recommended that you always write down and store seed phrases securely), but still have access to the funds in the account via your password, it is recommended that you create a new Ergo wallet immediately. Once that new wallet has been created, send any and all funds from the Ergo Yoroi Wallet to your new wallet.
Share post