New Ergo Reference Client Greatly Improves Cost Efficiency, Transaction Rates and Throughput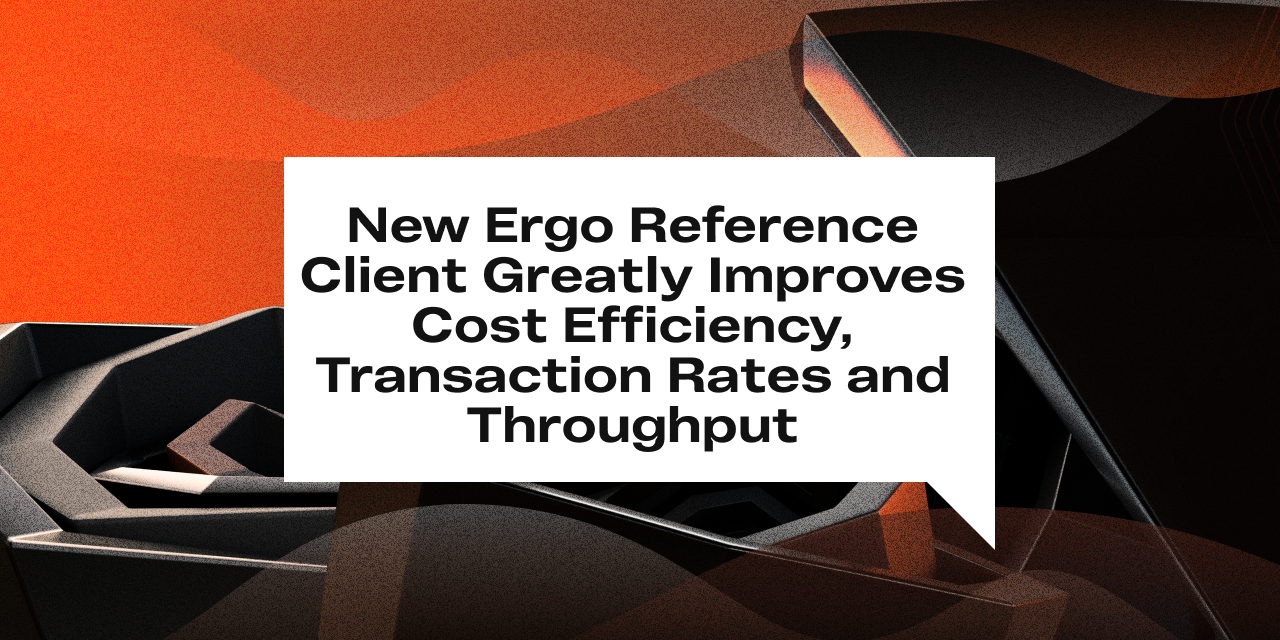 With Ergo's newest reference client, users and developers will notice significant increases in network efficiency. Reference Client 5.0.0 provides a new hybrid costing (AOT and JIT) method that will deploy faster script executions, as well as utilize the space in blocks more efficiently. As a result of these changes, the network will process transactions at faster rates, thereby increasing throughput.
For all the details on this important network update, please see our latest blog post.
Share post