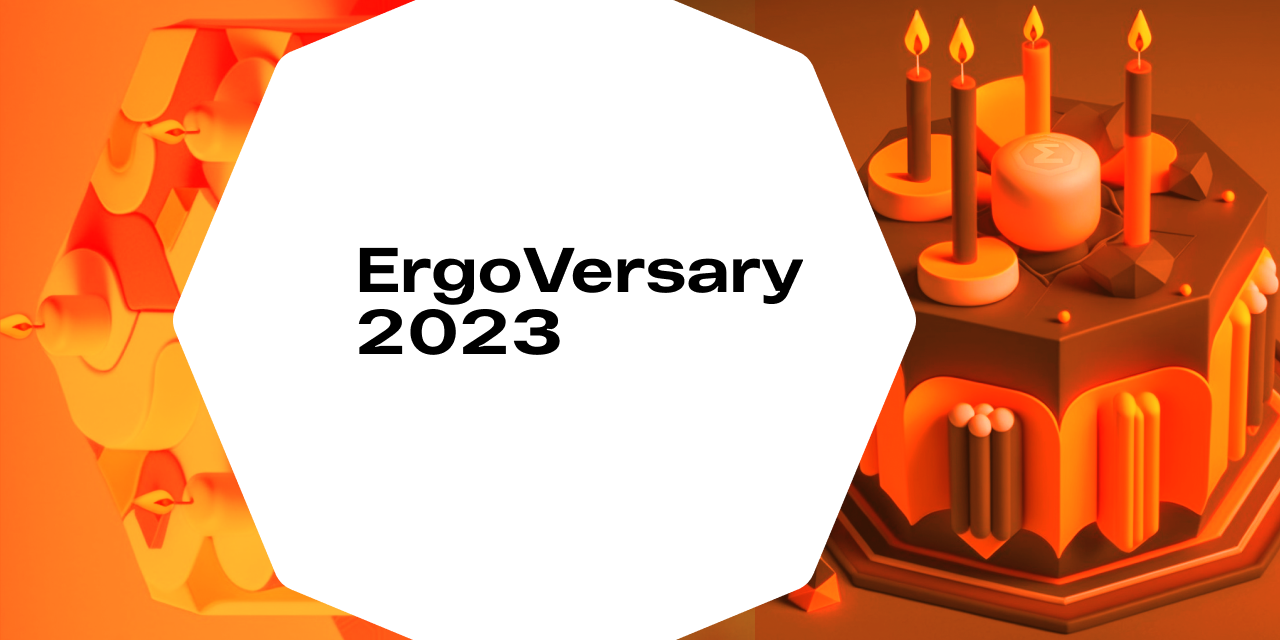 July 2023 will mark the 4th ErgoVersary of the Ergo Platform. Can you believe that Ergo is turning four years old? This is a momentous occasion, and there is so much to celebrate!
Although crypto markets seem to still be entrenched in bear market mentality, the Ergo Platform continues to charge ahead with strong developer activity. ErgoHacks continue to build the latest dApps in the ecosystem, and DeFi lending solutions are now fully available to Ergonauts. In tandem with a fully functional DEX, launchpad, and lending protocols, Ergo is just starting to show off the possibilities for DeFi products on a Proof of Work eUTXO blockchain.
In anticipation of Ergo's 4th birthday, the Ergo Foundation is announcing that ErgoVersary festivities will take place from July 1-3 and will coincide with a new Ergo Summit. As with previous events, this Ergo Summit will offer an opportunity for people to learn about blockchain technology from some of the most prominent researchers and developers in the industry as well as on Ergo.
Ergo Summit will take place over three days and will feature presentations from members of the Sigmanauts, Ergo core developers, ecosystem projects, and the Ergo Foundation. The Ergo Foundation will also release a schedule identifying external researchers and partners who will be guest speakers during the event.
Previous Ergo Summits have been a great opportunity for the community to come together and learn more about the unique products and tooling that the Ergo blockchain provides. The Ergo Platform is a powerful grass roots initiative and the people who interact and participate on the network are the greatest advocates for the future adoption of this blockchain.
Mark your calendars. July 2023 will feature a big party for Ergo! Whether you are new to Ergo or have been active on the network for a while now, there will be something for everyone. Spread the word, Ergonauts, and congrats to all of us on reaching this milestone together.
Keep an eye out for ErgoVersary and Ergo Summit announcements on all of Ergo's social media channels.
Share post